ARA102690 1/10 KRATON 4x4 4S BLX Brushless Monster Truck with Spektrum RTR, Red
Description
↑
Powered by the BLX120 brushless system, the KRATON™ 4X4 4S BLX is unstoppable on trails, race tracks, and muddy courses. Its 2400Kv brushless motor is matched to an ESC with dual EC5™ connectors for using two 2S LiPo batteries. Differential gears inside the front and rear gearboxes are made of durable metal.
To develop the chassis, ARRMA® engineers started with the proven 4X4 3S platform. They stretched the track width by widening the suspension and drive shafts, and added a center brace along the length of the chassis for maximum durability (it can be removed in just four quick steps when it's time to perform maintenance). The molded 16mm Big Bore shocks include top-loading springs and molded-in shock rod ends to prevent spring loss.
The body has the same aggressive styling as that of the KRATON™ 6S BLX, with a smaller version of its rear wing. There are also many subtle tweaks that give the KRATON™ 4X4 4S BLX a personality all its own. Large, tough wheels hubs and durable 17mm wheel hexes hold standard 3.8" wheels, outfitted with low-profile MINOKAWA LP tires.
Included with the ready-to-run package is a Spektrum™ STX2® 2.4GHz radio with SRX200 waterproof receiver and an ARRMA® ADS-15M metal gear servo. Just add your choice of battery, charger, and "AA" transmitter batteries – and start unleashing ARRMA® monster speed and performance in a whole new size.
Features
ARRMA® speed and toughness
4S-capable BLX120 Brushless Power System for 50+ mph speed
Performance approaching the KRATON™ 6S BLX in a smaller, yet still beast-like setup
Spektrum™ STX2® 2.4GHz Radio System
2-Channel SRX200 waterproof receiver
Built-in 3-position throttle limiter
Extended range and interference-free performance
Throttle/steering reversing
Throttle/steering travel adjust
Throttle limiting
ADS-15M waterproof metal-gear high-torque servo
2400Kv brushless motor with large heatsink
BLX120 ESC with dual EC5™ battery connectors for two 2S LiPo packs
Lengthened suspension arms and driveshaft for wider track than 3S BLX vehicles
Center chassis brace for maximum durability
Metal spur gear and castellated slipper pads
Enlarged front and rear hubs for added strength
Durable 17mm aluminum hexes
16mm big bore shocks with molded-in shock rod end and top-loading spring
Front and rear gearboxes with metal internal differential gears
New wing, wing mounts, and bumpers
New body mounts
Low-profile MINOKAWA tires
ADS-15M metal gear servo
2-year limited warranty
STARKE STÜTZE
Zentrale Stütze für maximale Stabilität
KAROSSERIESTEHER PROTEKTOREN VORNE
Damit die Karosserie immer oben bleibt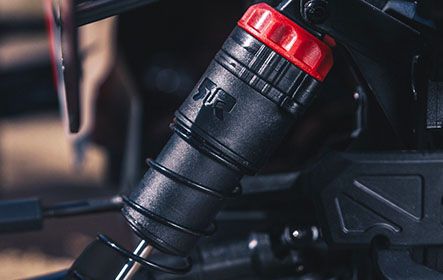 16 MM BIG BORE STOßDÄMPFER
Um auch die größten Sprünge abzufedern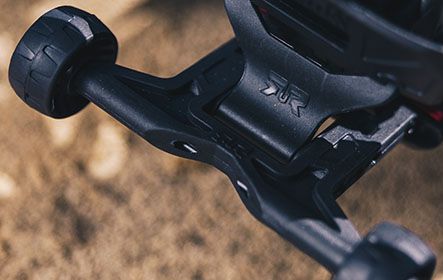 WHEELIE BAR
Für 90 Grad Fahrspaß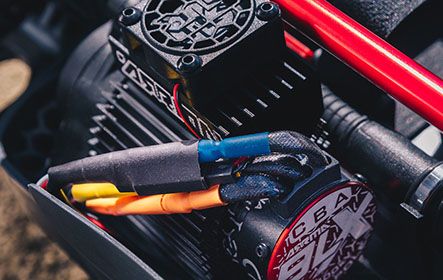 ARRMA KRAFTPAKET
Bestehend aus Motor, Motorträger, Rutschkupplung und Getriebegehäuse
ARRMA ELEKTRONIKMODUL
Ultra kompakte Fahrtenregler-, Servo- und Empfängeranordnung
SCHWARZE MEHRSPEICHEN FELGEN
Komplett schwarze Felgen mit dBoots® Minokawa Niederquerschnittsreifen für jedes Gelände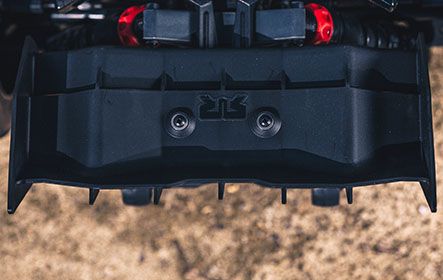 SPOILER MIT HOHEM ANPRESSDRUCK
Für maximale Stabilität bei hohen Geschwindigkeiten
ARRMA DIFFERENZIAL MODUL
Jede zusammengebaute Differenzialeinheit ist im innovativen ARRMA "Joch"-Design untergebracht.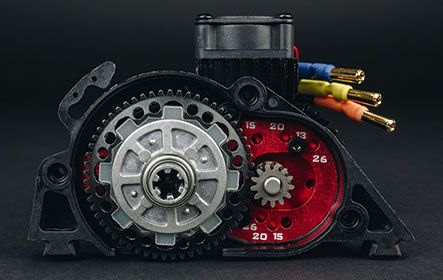 STIRNRADGETRIEBE AUS METALL
Verbunden mit Gleitschuhen im Kronendesign
BLX120 Regler
Wasser- und staubdichtes Design*
120A und für 4S LiPos ausgelegt (2S, 3S und 4S Hardcase LiPo kompatibel)
Ausgestattet mit zuverlässigen EC5™ Akkuanschlüssen
Integrierter Lüfter zur Hitzereduktion bei extremen Einsätzen
4 mm Goldkontaktstecker zum Motor hin.
Niederspannungsabschaltung und Überhitzungsschutz
Programmierbare Punch- und Bremseinstellungen
* Details zu Wasserdichtigkeitsstandards finden sich in den einzelnen Bedienungsanleitungen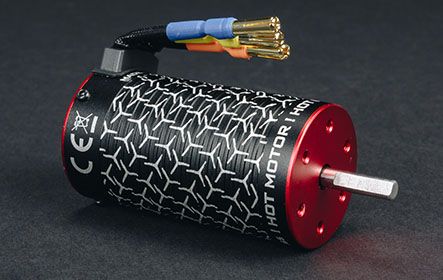 BLX3668 BRUSHLESS MOTOR
2400 kV Brushless Motor
4S LiPo fähig (2S, 3S und 4S Hardcase LiPo kompatibel)
Ansprechend geätztes Aluminium Motorgehäuse
4-Pol Konstruktion für ruhige und beständige Leistung
4mm Goldstecker für eine verlässliche und widerstandsarme Verbindung zum Regler
Motorgehäuse mit Kühlrippen für bessere Hitzeableitung
Superstarke 5 mm Motorwelle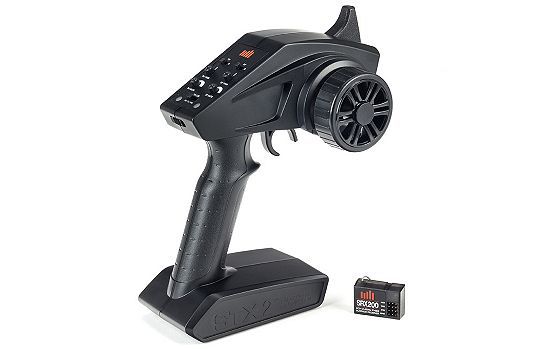 SPEKTRUM STX2® SRX200 SENDER
Präzisionslenkrad für perfekte Kontrolle unter allen Bedingungen
Einfach anzupassende Trimmregler für ein persönliches Setup
Leicht und ergonomisch für lange Bashing-Sessions
Komplett wasser- und staubdichtes ARRMA Fernsteuergehäuse *
2-Kanal Fernsteuersystem
2.4GHz Technologie
* Details zu Wasserdichtigkeitsstandards finden sich in den einzelnen Produkthandbüchern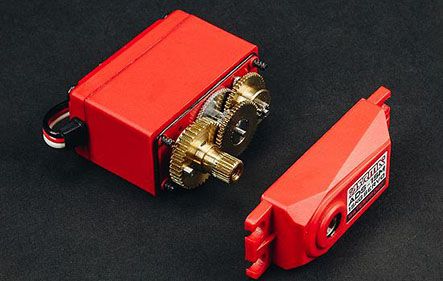 ADS-15M SERVO
Getriebe vollständig aus Metall
Wasser- und Staubdichtes Gehäuse *
25 Zahn Servoabtrieb
Stellkraft: 15 kg/cm bei 6V
Stellgeschwindigkeit: 0,16 Sek/60° bei 6V
Dimensionen: 40x38x20 mm (Industriestandard)
* Details zu Wasserdichtigkeitsstandards finden sich in den einzelnen Produkthandbüchern
Videos
↑
Questions about this item
↑